One day after Cannabis Culture opened shop in Brantford, Ontario, it was sealed off with yellow tape and shut down by police.
Marijuana dispensaries have popped up in as many cities as they have been shut down; as of February, 2017 Hamilton police have raided six of that city's seventeen dispensaries and others have been shut down in Ottawa, Barrie, and Peterborough.
The increasing presence of dispensaries and their subsequent closures have confused consumers about what's legal and what's not.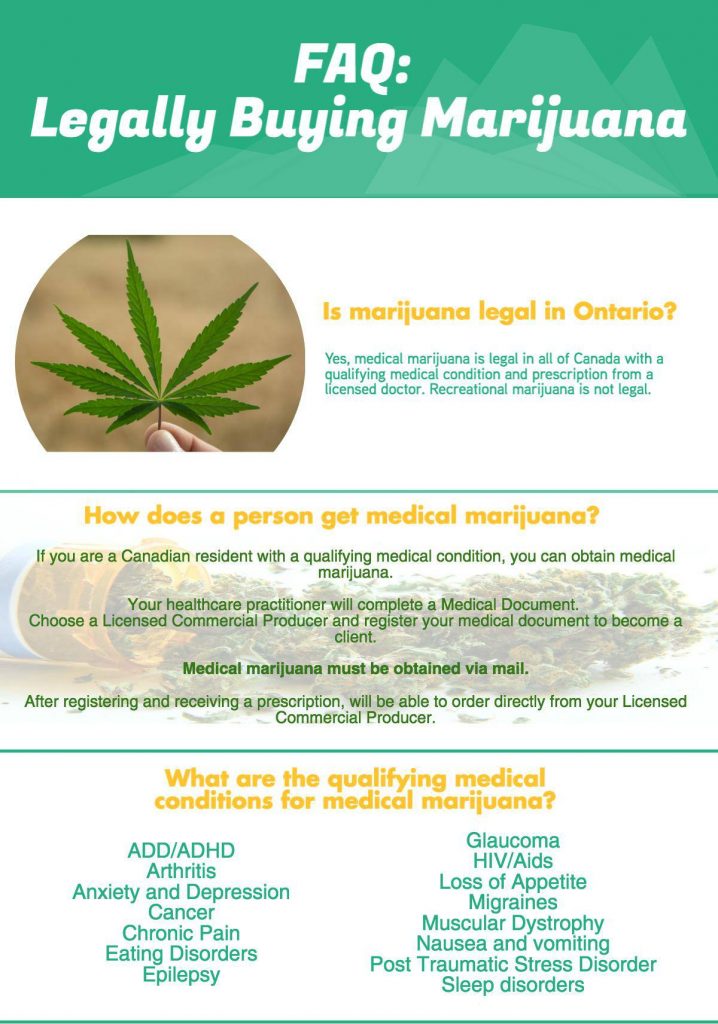 The basics:
Marijuana is legal for purchase with a medical certificate, and is currently only available legally through the mail or courier.
Those who have a certificate can legally buy from licensed producers only.
As of December 2016, almost 130,000 Canadians were licensed to use marijuana for medical reasons.
A big increase from just over 75,000 Canadians registered at the end of June, 2016.
Health Canada estimates that 450,000 Canadians will be medicinal cannabis users by 2024.
What is a licensed producer?
At present, there are 38 licensed producers in Canada. Twenty-three are in Ontario, and 8 are in British Columbia.
Nova Scotia, Newfoundland and Labrador, Nunavut, Northwest Territories and the Yukon have none.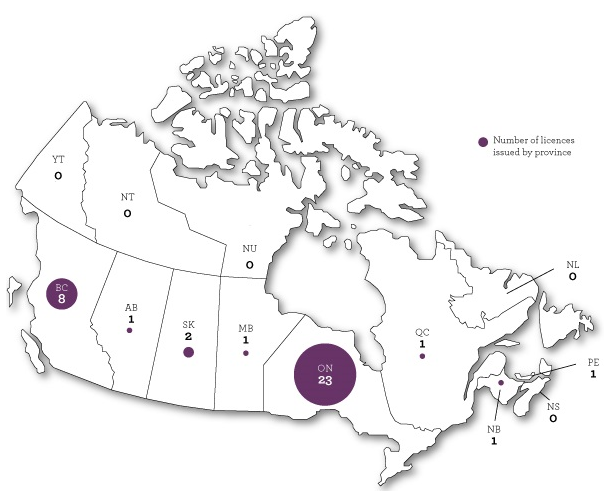 Recently, banned pesticides were found in the supply coming from Mettrum Ltd., a company that was acquired by licensed producer Canopy Growth on February 1 this year.
Product that was found to have the pesticide Myclobutanil has been voluntarily recalled.
Canopy Growth spokesperson Jordan Sinclair spoke with Aidan Gutman yesterday about the safety of dispensary product, and the legality of selling marijuana from non-licensed producers.
Where does proposed legislation leave unlicensed producers?
Unlicensed producers and sellers often assert that their products are organic and locally sourced. Some sell to those with a medical prescription for pot only, while others ask for id and sell only to those who are 19 or older. This is what some see as the difference between marijuana 'clinics' and 'dispensaries'.
Health Canada says that persons under the age of 25 should not use cannabis.
As far as activists are concerned, the question of whether the operation of marijuana dispensaries is legal may be met with another question: Are they necessary?
The Oakville Sun visited Cannabis Culture on Thursday in search of answers.
Legalities surrounding the presence of dispensaries is just part of the story. The use of dispensaries is another.
Consumers chose to weigh in throughout this audio montage, here (names are withheld by request):

Do you have an opinion on dispensaries?