Tired of cold weather and your daily routine and don't have much money to spend? Rejuvenate yourself in Vietnam a new hotspot for tourists. Vietnam is a destination which isn't heavy on your wallet once you get there.
Vietnam is that one stop destination which has everything to offer from adventure, trek, digging feet in the hot sand, delicious food and much more.
Here is a guideline of things you don't want to miss in Vietnam: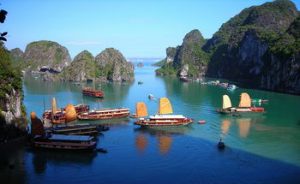 With 3,260km of coastline, Vietnam has many beautiful bays and beaches. Ha Long Bay is the most popular tourist destination which is located in the north 0f Vietnam. The area is also home to different kinds of limestone caves such as phreatic, karstic foot caves, and marine notch caves. Activities include exploring the many formations, kayaking around rocky outcrops and watching the wildlife.
The former port city's melting-pot history is reflected in its architecture, a mix of eras and styles from wooden Chinese shophouses and temples to colorful French colonial buildings, ornate Vietnamese tube houses and the iconic Japanese Covered Bridge with its pagoda. Listed as a UNESCO World Heritage Site in 1999, most of the old shops have been carefully converted to modern businesses aimed at tourists including countless tailors, souvenir shops, art galleries, restaurants, and cafés.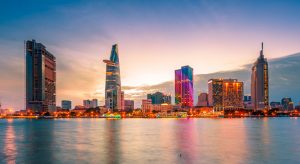 Ho Chi Minh City historically known as Saigon, is the largest city in Vietnam. It offers more than you could ask for. It has French colonial architecture and memories of war, exotic food and is a delight for shoppers. War Remnants Museum gives a detailed overview of the Vietnam war. Don't miss the amazing experience of riding a motorbike while exploring the busy streets. The city is famous for "Pho", which is traditional Vietnamese noodle soup and other varied items and be sure to explore the delicious street food. It's is also famous for its nightlife and it's pub street.
Cu Chi Tunnels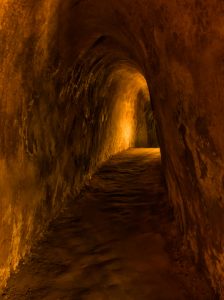 The Cu Chi Tunnels are located 30 kilometers from Ho Chi Minh city. They are part of a massive underground war museum that offers a sneak-peek at the life of Vietnamese soldiers back in 1948. The historical site comprises more than 120km of underground tunnels with several trapdoors, living areas, kitchens, storage facilities, armory, hospitals, and command centres. It is one of the most iconic attractions with some interesting activities for the tourists.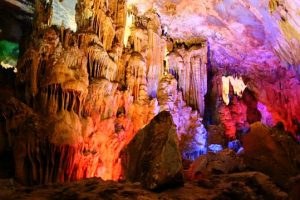 Phong Nha-Ke Bang National Park is one of the most spectacular wilderness sites in South East Asia and one of the 2 largest limestone regions in the world. This beautiful and little-explored region contains the world's longest river cave, Hang Ke Ry and the world's largest cave, Hang Son Doong. It offers countless activities, amongst them visiting caves and grottos (small attractive caves) by boat as well as mountain climbing and forest trekking. Many endangered animal species still roam the area including black bears, tigers and elephants.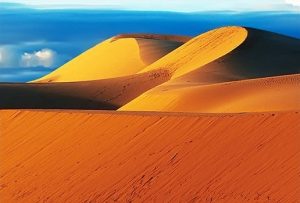 Mui Ne is famous for its enormous red and white sand dunes. The fun way to experience them is to hop a ride in a jeep or motorbike. Sand dunes are fun to explore and even more fun to slide down. The view from the top of the  red dunes is magnificent, from there you'll be able to see the ocean, while from the white dunes you'll have a view of the large dune lake ringed by pine trees. For a small fee, you can also go on a sunrise sand dune tour, which offers a breathtaking view of the sunrise. The Fairy Stream is a small river that traverses bamboo thickets, dunes, and a local canyon.