Two teenage girls are dead following a horrific car crash around 9 p.m.Wednesday night on highway 6, south of Caledonia. A 21 year old driver of the another vehicle was also pronounced dead at the scene. At least six others were injured in the fatal crash.
Two vans were returning home after a trip to Hamilton for a game of laser tag. The vans were carrying 15 members of a youth group from the Mississaugas of The New Credit First Nation. Several of them were under the age of 18.
Const. Rodney LeClair, from Ontario Provincial Police, said that a vehicle heading northbound crossed the centre line into oncoming traffic and collided with one of the passenger vans carrying seven people. The force of the impact caused the van to roll into a ditch. The other van was not involved in the crash.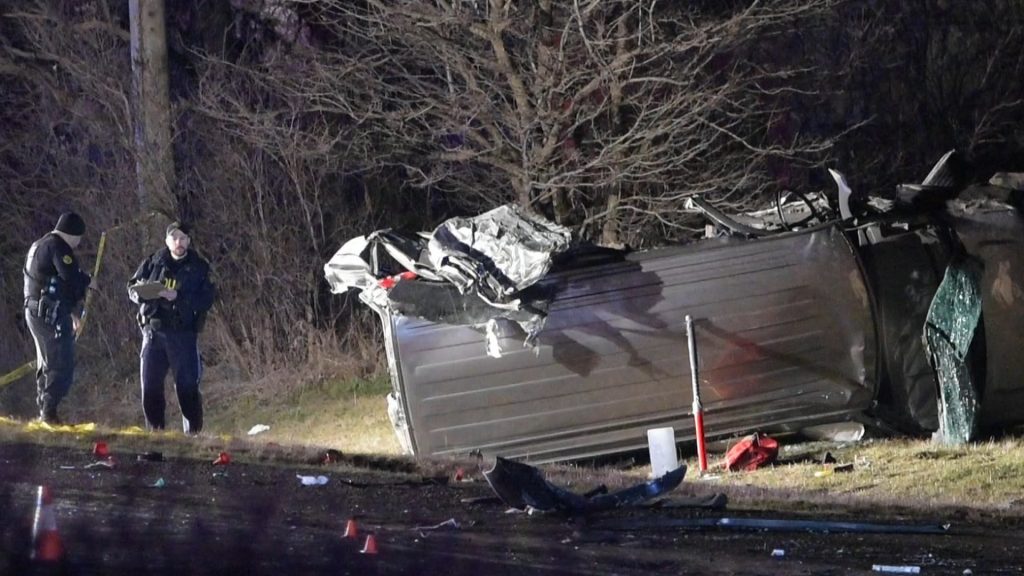 The two adolescent girls died at the scene. Police have identified the driver of the car as a resident of Six Nations and say he was alone in the vehicle.
The remaining survivors, a 27-year-old driver of the van and five young people, were seriously wounded and their injuries described as life-threatening. They were transported to nearby hospitals in Hamilton and Hagersville.
Names of the deceased and the survivors will not be released to the media until relatives are notified.
OPP continue to investigate triple fatal head-on crash on Highway 6 South/ 5th Line in Haldimand. pic.twitter.com/GUVjI3FbnB

— Andrew Collins (@ACollinsPhoto) March 30, 2017
Kara, a nearby resident, heard the crash. She and a tow-truck driver, were first on the scene to help the survivors. "You could hear…the children screaming. It was really awful," Kara said.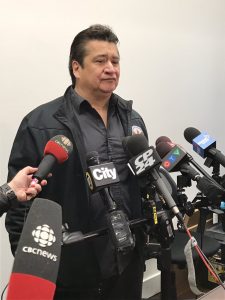 The highway was closed for eight hours after the crash for investigation and clean-up. The Technical Traffic Collision Investigations Unit from the OPP is still trying to determine the exact cause of the collision.
Chief R. Stacey Laforme of the Mississaugas of the New Credit First Nation says the community is devastated and struggling to accept the loss. He told reporters that the community is very close-knit and "When we lose children, people always think of 'your children, my children, her children, his children,' but they're all our children,". Counselors and therapists will be available to the community.
Llyod S. King Elementary School is closed today to allow students to mourn for the death of their classmates.
A GoFundMe account has been set up by Akinomaagaye Gaamik, a community-run learning lodge, to help support the New Credit families that are grieving.