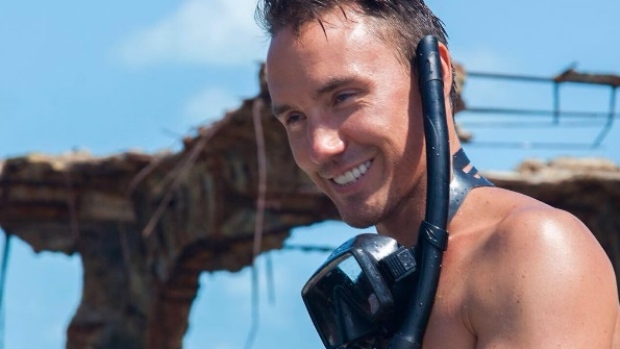 The GoFundMe page for diver Rob Stewart has been relaunched.  Tyler MacLeod, a long-time friend of Stewart, announced in a Facebook video that he had spent more on the search and rescue operation then they had originally thought. Although the U.S Coast Guard and Navy were leading the search, MacLeod spent an extra $38,000 on helicopters, planes, and boats to try and locate his friend.
"There were a lot of people who stepped up to help us and we're trying to get everyone paid back," said MacLeod. This $38,000 was not raised originally when the GoFundMe page was first activated. Friends and family hope that they will be able to raise the money by making the GoFundMe page for Stewart active again.
Since the campaign reopened, many large donations have been accepted, including one anonymous donation of $7,500. Around $18,000 has been raised in the last fifteen hours and the goal looks as though it is in sight.
Stewart disappeared while diving in the Florida Keys on January 31. The search lasted three days before Stewart's body was found about 90 meters from where he was last seen. What exactly happened is not known, but his diving partner lost consciousness as he got back into the boat, and the same thing may have happened to Stewart. This is the deepest dive Stewart been on.  Stewart was on a dive for his newest documentary, "Sharkwater Extinction," which is a follow up to his 2006 award-winning documentary, "Sharkwater."
Stewart's family released a statement on Monday thanking all those who helped search for Rob. The message also said they are "happy that Rob passed while doing what he loved. We are working on how best to honour his incredible work."
The funeral will likely take place February 18 in Toronto with more details to be released shortly. Another funeral will be held in Los Angeles at a later date because of Stewart's many friends in the area.
Messages from the public can be sent to the family through the Sharkwater website http://www.sharkwater.com.