By Sian Mitchell and Nora Jartan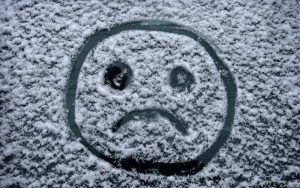 January 2017 was one of the gloomiest on record with only 51 hours of sunshine, so if you found your mood a bit blue last month, it was for good reason. Sheridan Sun reporter Sian Mitchell took a closer look at S.A.D. (or seasonal affective disorder), and discovered some surprising results about the impact S.A.D. has on women in particular.
This video story aired on The Sheridan Sun on Thursday, February 2nd. It was produced, written and edited by Sian Mitchell and shot by Nora Jartan.