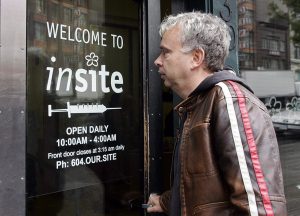 Following the recent approval of four news safe injection sites in Toronto and Ottawa, Halton Region Health authorities are urging local residents not to worry.
In a memorandum issued on Tuesday, high-ranking officials acknowledged that opioid use is a problem, but downplayed the likelihood of it having a major impact on those living in the Halton region.
"Fortunately in Halton, we are not seeing the alarming rates of opioid related overdoses noted in other parts of the country," the memo states. "In fact, Halton Region has some of the lowest rates of opioid-related emergency department hospitalizations in Ontario."
The nation-wide spread of powerful opioids such as fentanyl has led to an alarming spike in the number of drug-related deaths in recent months. Most badly affected are British Columbia and Alberta, where hundreds of people are dying from opioid overdoses each month. Fewer deaths have been seen so far in Toronto, but trends indicate that the problem is getting worse, not better. In the past decade, Toronto has seen a 77 percent increase in the number of overdose deaths, with fentanyl claiming 166 lives in 2015 alone.
The question is: how safe are Toronto's outlying municipalities really?
The approval of safe injection sites in Toronto and Ottawa indicates provincial willingness to address the issue, but more work is needed, according to critics.
In the meantime, Halton Health authorities have identified a number of steps they are taking to ensure their preparedness going forward. No plans have been announced for safe injection sites in the Halton region, but ambulances are now being equipped with Naloxone (the medication used to counteract the effects of opioid overdose), local paramedics are being given additional training to improve their knowledge of how to deal with opioid overdose, and efforts are being made to enhance hospital and police surveillance.
According to local health figures, Halton has not yet seen an increase in its annual number of opioid-related fatalities.
img src="http://picresize.com/images/tnew-piktochart_19426703_4b8671e88ea6afecdefb3023ba7709880a1256c2.jpeg"
polls & surveys