Professor Jordan Peterson was panned for making unpopular comments about trans- people
University of Toronto Professor, Jordan Peterson, has raised the ire of many students after publicly declaring his refusal to use gender neutral pronouns in the classroom. In a three-part series called "Professor Against Political Correctness," Peterson make an argument against "political correctness" and specifically amendments to Bill C-16. The fight has brought outcry from the Trans community and their allies, and has also spurred debates about freedom of expression in the wider academic community.  
Professor Jordan Peterson in Part 1 of Professor Against Political Correctness: "I don't recognize another person's right to determine what pronouns I used to address them. I won't do it."
This is not the first time that students have been accused of attempting to censor professors with whom they disagree. In fact, in 2013 David Gilmour, another instructor at the University of Toronto, was protested by students after he made controversial comments claiming he only taught content by "serious heterosexual guys."
The mainstream media, all over North America has found this topic particularly intriguing. Even US President Obama recently spoke out about the potential dangers of safe spaces in academic environments.
Opponents to safe spaces, often cite a left-wing agenda and so-called "Social Justice Warriors" (SJWs) as purposely thwarting freedom of expression and speech.
At a recent rally in support of free speech and Professor Peterson right-wing activist Lauren Southern spoke about this issue. Southern is known for her controversial statements, and in particular her opposition to feminists and their ideals.
Much of this conversation has turned to discussions and debates on social media. Each side sharing their points of views, and engaging with one another.
Videos from the rally made their rounds on Twitter, Reddit and Facebook.
---
Cast of Characters
Jordan Peterson is a tenured professor at the University of Toronto in the Psychology department. He garnered international media attention after The Varsity published an article detailing comments he had made against the use of preferred gender pronouns in his classroom. His argument is that Bill C-16 prescribes what language people should use, and thus threatens freedom of expression.
Lauren Southern is a commentator and writer for The Rebel Media. She is known as a right-wing activist. She ran as a candidate for the Libertarian Party of Canada at the Federal level in 2015. At only 21, she is often cited as a darling of the alt-right and has garnered international attention for controversial political actions. Southern had glitter thrown on her when she was speaking at U of T.
A.W. Peet is a tenured professor at the University of Toronto in the Physics department. They identify as non-binary and as member of the transgender community. They also identify as disabled. They have gained public and media attention in the wake of the fallout surrounding Peterson's anti-gender pronoun preference comments. Peet has publicly denounced Peterson, and claims his rhetoric hurts the vulnerable.
---
Lauren Southern: Righteous Right Wing Rebel or Traitorous Troll?
The most surprising thing about Southern is her age, and gender. The popular conception of a University educated millennial women is that they are left-leaning. Young Canadians, in general, skew more left-wing in Canada. Southern's image is directly in opposition to this stereotype. Her opposing nature is something that she is very proud of. Her blonde, girl-next-door looks can be a shock to those who hear her speak, but Southern herself is comfortable with her image.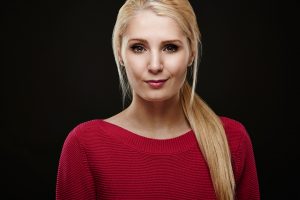 Southern attended the University of the Fraser Valley, but did not finish her degree. Instead she has become a mainstay on The Rebel Media network . The Rebel was founded by Ezra Levant, who is infamous in liberal circles and much loved by many conservatives,  founded the platform in February of 2015 following the closure of The Sun News Network.
Levant was named "most irritating Canadian" by the Globe and Mail TV Critic in 2014; a fact Levant shares in his own bio on The Rebel's main webpage.
Like Levant, Southern relishes controversy. When liberals and "SJW"s attack her it just underscores her opinions and emboldens her to continue using her voice to further a conservative point of view.
Listen to Lauren Southern on being right wing and on "coddled" liberals:
Southern has been verbally and physically assaulted by those who disagree with her rhetoric. She has described on numerous occasions an incident where she claims "feminists" threw pee on her. As part of her stance on "SJW"s she is very against "victim culture."
Southern on Victim Culture and Bigotry against White Males
With the election of Donald Trump, and the emboldening of the alt-right voices similar to Southern's have become more and more prominent in the mainstream media landscape. Southern, though Canadian, used online platforms like Twitter and YouTube to express her support for Trump during the election, and continues to voice her support for the new US President-elect.
View a Snapshot of Lauren Southern's Twitter (click on an image below to see it in full size):
---
How the Internet Shapes Political Debate
YouTube, Comments & The Right
A video of a trans activist calling Southern a "bitch" and lunging at her, and another person called "Smugglypuff" denying the attack to the police, and giving the middle finger to Southern's camera has made its rounds across social media. This incident was at the first U of T rally for Free Speech.
Here is The Rebel Media's Coverage of the incident:
In the Comments: (click on any image to see it full sized – Caution some are NSFW)
---
#Activism: How Youth and the Left use Twitter to Send A Message
Many activist movements, on all sides of the political spectrum, have been able to find their footing using social media as their rallying cry.
Black Lives Matter, the American movement in response to police shootings of unarmed black men, has used hashtags to its advantage. From Trayvon Martin to Philando Castile, social media has played on undeniable role.
According to PEW research, on December 4 2014, the day after the police officers involved in Eric Garner's death were not indicted, #BlackLivesMatter appeared on Twitter 189,210 times.
In contrast, #AllLivesMatter and #BlueLivesMatter maxed out at 28,526 appearances and 22,834, respectively. These top numbers occurred on December 21 2014 after the shooting deaths of  two New York City police officers.
Statistics Canada's 2013 General Social Survey revealed that despite low youth voter turnout young Canadians were engaging politically in alternative ways. Social engagement online for young people aged 15 to 24 was nearly double that of those 45 years and over.
---
The Left Closes Rank
The left mobilized in the wake of the Peterson gender pronoun controversy. Beginning within the sphere of U of T and permeating outward into a wider social media conversation.
One person in particular who made big waves in the realm of social media was A.W. Peet, a tenured professor in the Department of Physics at U of T, and a vocal trans activist.
While, Peterson has chosen to use YouTube to convey his message. Peet has been most successful at drumming up support via Twitter, where their handle is @kiwinerd, and where they label themselves "binary smasher"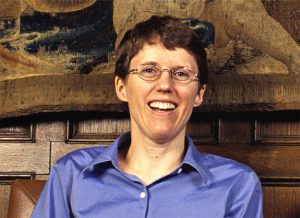 Listen to A.W. Peet's thoughts on Twitter and Social Media:
Social media in particular can be a double edged sword for trans activists like Peet who can both find their voice online, but also face vast amounts of criticism and harassment.
Listen to A.W. Peet on why they spoke out:
Peet garnered a slew of attention after discussing Peterson on CBC's Power & Politics. You can view that coverage below.
---
Quick Poll:
As part of a larger analysis of social media and political engagement, please take the time to fill out the full survey below.
Full Survey: