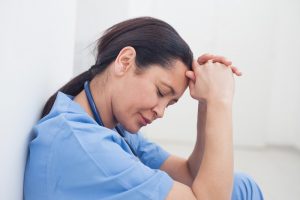 Despite the new Ontario legislation for first responders, nurses diagnosed with Post-Traumatic Stress Disorder (PTSD) still have to prove that they developed the illness because of their work. They were left out of the bill.
Maria Wasilewicz is a nurse from the Niagara Health System. She feels disappointed about this legislation.
"Of course we should be included, we are also first responders."
She said nursing could be traumatic and extremely stressful.
"We also see a lot of terrible things, violence, addicted people acting psychotic, we have to face very stressful situations.
"As a nurse we are also dealing with the death and life all the time," says.
Maria knows at least three nurses who have been diagnosed with PTSD.
According to the Advanced Healthcare Network for Nurses up to 14 percent of the general nursing population experience symptoms that meet the criteria to be diagnosed with PTSD.