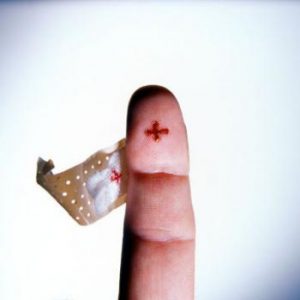 Arguments over the ethics of receiving compensation for blood donation seem trivial when a portion of the Canadian population is still unethically barred from donating.
Homosexual men who have had relations with other men since 1977 – even just once – are still not allowed to donate blood. The ban is a lasting legacy of the first recorded cases of AIDS in North America, which were among gay men.
Understanding the Facts
Those cases were recorded in 1981. By 1983, AIDS had already been found in non-drug using women and children. Even so, the stereotype of HIV/AIDS as a "gay disease" prevails.
By percentages in Canada, it's true that homosexual men have the highest rate of HIV/AIDS infection, but it is also true that the majority of homosexual men do not have the disease.
The current blood donation law assumes all homosexual (MSM) or bisexual men have a pattern of unprotected, multi-partner sexual activity. It also suggests that they will wantonly donate blood without considering their personal risk factors or the state of their own health.
Early detection now available
The main obstacle with HIV is its incubation period, but the majority of those exposed have detectable antibodies by 3 months after infection. Moreover, recent RNA technology has made HIV detection possible within weeks of exposure.
With diligence on the part of the donor and proper wait periods and testing, overcoming the lifetime ban on MSM blood donation seems relatively… simple.
If the media will go as far as tabling payment for blood donation as an ethical issue – counting on the fact that Canadians consider themselves ethical – why aren't they re-hashing the blood ban issue?
It sounds fair to be compensated for both your product and your time if a blood corporation wants to pay for it. But doesn't it sound unfair to perpetuate prejudice against a group of individuals – homosexual men – in their quest to donate blood for free?
Holes in the Donor Questionnaire
At least one quarter of new HIV infections in adults in recent years have been among women. Half of those new cases were among women under 20.
Yet, there is no barrier to women or other groups who could have contracted the disease – perhaps because potentially, it could encompass all adult donors. Especially if their exposure window goes all the way back to 1977.
The risk of being unknowingly infected is not unique to homosexual men. Rather than the donor questionnaire asking if a man has had sex with another man since 1977, it should ask if the donor has had sex at all.