Trump's travel ban blocked again! Court suffers backlash
A second federal judge in Maryland has rejected U.S. President Donald Trump's newly revised travel ban targeting six Muslim countries. A nationwide injunction by Hawaiian Judge Theodore Chuang halted the ban a mere six hours before it was to go into effect.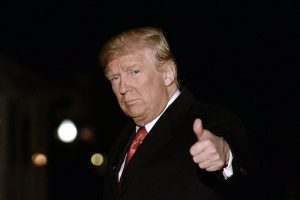 Lee Gelernt, Deputy Director of the American Civil Liberties Union Immigrants Rights Project, says that even the revised ban cannot cover up the fact that this is, simply put, "A Muslim ban.".
U.S. District Judge Derrick Watson of Maryland in his 43 page ruling says "significant and unrebutted evidence of religious animus" is attached to the ban and argues that this is an attempt to stifle the flow of incoming refugees, negatively affect tourism and will decrease the number of students coming to the state.
Chuang agreed with these statements, labelling the ban unconstitutional as it remains discriminatory against Muslims which acts in violation of the First Amendment.
Trump is not happy and has called these blocks to his ban an "unprecedented judicial overreach". He will be appealing his case to the U.S. Supreme Court. Trump says that the U.S. needs this ban and he will ensure it passes.
This statement was followed by Trump's claim that the people are "screaming to break up the 9th," Circuit Court of Appeals, encompassing nine Western states.
Three judges from the 9th Circuit have asked Congress to "leave the courts alone."
Republican Darrell Issa, R-Calid., led the hearing on the issue Thursday.
_________________________________________________________________________
Great Lakes restoration on hold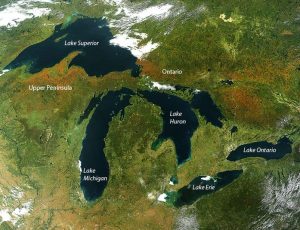 The restoration funding that primarily targets environmental threats to the Great Lakes might be eliminated by the Trump administration.
The program has been widely successful with projects in the past, such as removing toxic wastes from industrial harbours and restoring wildlife habitats on both sides of the border, to mention a few.
The program has received about $300 million a year with strong support from members of Congress from both Democratic and Republican parties since it was established in 2009 by President Barack Obama.
_________________________________________________________________________
Trumped?

President Donald Trump could find himself in trouble because of his lack of discretion when it comes to comments in the media.  On a Fox News interview in January, Trump said that the CIA was hacked while President Obama was in office. This accusation could spell trouble, according to Republican Adam Schiff of California. The initial claim is still under investigation.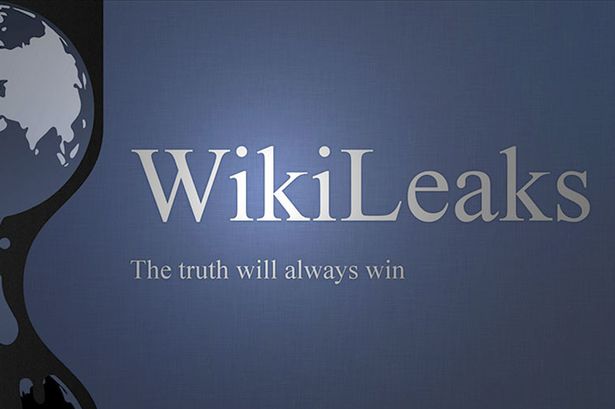 The disclosure of published documents on WikiLeaks is also still under investigation. Experts say the documents are authentic and were taken from the CIA. However, the CIA has not confirmed this yet.
No proof has been provided as to whether the CIA systems and database were hacked or if the information was provided by an insider. If Trump's description of the events are proven to be accurate, then his statements could be proof of a leak as well.
_________________________________________________________________________
McDonald's Twitter account reportedly hacked! Trump badmouthed
A tweet posted on @McDonaldCorp Twitter page at 9:16am EST Thursday got viral attention as an apparent hacker degraded Trump openly.
The tweet read: "@RealDonaldTrump You are actually a disgusting excuse of a President and we would love to have @BarakObama back, also you have tiny hands."
The tweet remained live and pinned to the top of @McDonaldsCorp's Twitter page before it was swiftly removed. By 1:16pm it had received 1,118 likes and was retweeted 1,021 times. 91 people responded to the quote.
It is still unclear why they chose the McDonald account to tweet from. Several theories have been circulating the web, some including a disgruntled McDonald's employee or an employee mistakenly tweeting from the company account.
at first i thought this was your classic "employee mistakenly tweets from corporate account" scenario. then McDonalds pinned the tweet pic.twitter.com/B9qj9HzXnm

— Nate Goldman (@NateGoldman) March 16, 2017
It later became clear that the tweet had been upload to the Twitter account from Twitter Web instead of through the social media manager.
The McDonalds tweet, and its update, were sent from Twitter Web, while their normal tweets come from social media manager Sprinklr. pic.twitter.com/vxl5RGwjAS

— Alex Hern (@alexhern) March 16, 2017
The tweet received numerous favourable responses before it was deleted.
Coffee date → all-day breakfast → uh oh pic.twitter.com/EyFQBB43af

— Bradd Jaffy (@BraddJaffy) March 16, 2017
McDonald may have removed the tweet from its account. However, no formal apology or disagreement of the statement seems to be forthcoming.
Twitter notified us that our account was compromised. We deleted the tweet, secured our account and are now investigating this.

— McDonald's (@McDonaldsCorp) March 16, 2017
_________________________________________________________________________
Trump's claims of a wiretap proven complete bogus 
Earlier this week, President Donald Trump accused the Obama administration of tapping his phone in Trump Towers.
Today, Republican Sen. Richard Burr and Democratic Sen. Mark Warner, senators on the intelligence committee say there is no evidence that the U.S. government surveilled Trump Towers.
Paul Ryan confirmed in a news conference that "no such wiretaps existed." Ryan is the 54th Speaker of the United States House of Representatives.
The investigation of Trump's association with Russia during the presidential election and his associates' connection with the Kremlin is still ongoing.
The Justice Department is considering doing its own investigation of Trump's claim and are trying to determine if perhaps his associates were "the subject of surveillance" instead.
_________________________________________________________________________
Is Trump spending money wisely?
The U.S. is facing deep budget cuts for the new fiscal year that will change the government for the worse.
Reportedly, $1.15 trillion will be taken from 80 different programs. Included in this list are the State Department (28% drop), Foreign Aid, the Environmental Protection Agency (30%drop), the IRS, and agricultural programs, clean energy projects and federal research funding.
Most surprising are the budget cuts from the Transportation Security Administration (11% drop) and the Coast Guard (14% drop), considering Trump's repeated calls for increased security and policing of U.S. borders.
Also surprising is the budget cut to Biomedical Research and public health, since ObamaCare may not last much longer under Trump's position.
The money will be fulfilling the republicans desire to increase military funding and raise the budgets for Customs and Border Protection and Immigration and Customs Enforcement. According to Politico, $1.4 billion will pay for the US-Mexico wall.