Irish Celebrations 2017
Is one of your distant relatives Irish?
Do you like wearing green clothing and relish having the opportunity to don a sassy t-shirt that playfully advertises your fondness of alcohol?
Do you hate those kinds of people but still find yourself drawn to live music and drinking?
If you answered 'yes' to any of those questions, you're in luck. Tomorrow, the 17th of March, is St. Patrick's Day, the one magical day a year that everyone can get drunk and not be judged too harshly for poor singing skills and blatant imbibing.  Observed all over the world and, in a more pious way, by Catholics, Lutherans, Eastern Orthodox Christians and Anglicans, St. Patrick's Day is a greatly revelled day of celebration for students (those enamoured with frats and sororities especially), people who like to dress up in gaudy outfits, Irish whisky-enthusiasts, and police and paramedics alike. It's rowdy, over-the-top, and easily one of the most rambunctious days of the year (New Year's Eve and Halloween being the only other holidays that come anywhere close – according to this writer).
If you're like me and have fairly liberal ideas about what constitutes a "party," you may be perfectly fine staying home tomorrow and drinking Irish whisky alone. If you're not like me however, and feel that parties have to involve some bare minimum of socializing, you may be wondering what to do tomorrow and where to celebrate. With so many bars, restaurants, and parties to choose from, it's not always obvious where to go and how not to wind up at the wrong event with a major case of #FOMO. Either way–whether you're planning to go out or to be anti-social at home—I encourage you to check out our recommendations on where to go, what to drink (besides green beer and Guinness), and what to watch out for, all neatly packaged and laid out for you below.
WHERE TO CHECK OUT…
IN OAKVILLE:
The Marquis
Thursday, March 16th, 2017
Doors open at 9:00 pm
Tickets – $5
19+ Event — 1 Guest per Sheridan Student
Featuring a live performance from Canada's best Celtic rock band, Mudmen
Address:
1430 Trafalgar Road
Oakville, ON
L6H2L1
Hours:
Thursday 9PM – 2AM
Friday 9PM – 2AM
Tel: 905 845 9430
Website: http://www.thessu.ca/union-square-trc
Facebook: https://www.facebook.com/TheMarqueeSheridan/
O'Finn's Irish Temper
"Stylish pub with old-world charm dishes up New American eats & hosts acoustic musicians on weekends."
What's on tomorrow:
Live music 4pm
Irish dance performances 3pm and 8pm
Special giveaways
Clover sale in support of local charity
Address:
136 Church St.
Oakville, ON L6J 1M9
Phone:
905 845 2381
Facebook: https://www.facebook.com/OFinns-Irish-Temper-156269947735892/
Website: http://ofinns.com/
The King's Arms
"Spacious British pub with many screens to watch the game, plus a pool table, patio & dartboards."
Address:
323 Church Street
Oakville, ON L6J 1P2
Hours: 11:30AM – 2:00AM
Tel: 905 845 1010
IN TORONTO:
P.J. O'Brien Irish Pub and Restaurant
"Classic pub with 3 distinct spaces, offering Irish fare & pub grub, TV sports & live bands."
Address:
39 Colborne St.
Toronto, ON
M5E 1E3
Hours:
Thursday 11AM – 2AM
Friday 11AM – 2AM
Phone:
416 815 7562
Website:
http://pjobrien.com/
McVeigh's Irish Pub
"Classic Irish bar, founded in 1962, with many draft beers & whiskies, pub grub & live folk bands."
What's on tomorrow night:
The Wild Irish Rouges, Mike Darcy Band, The Devils Drink, and Johnny Wilson Bands start at 12:30 till 1am.
Address:
124 Church St.
Toronto, ON
M5C 2G8
Hours:
Thursday 11AM – 2AM
Friday 11AM – 2AM
Phone:
416 364 9698
Website: www.mcveighspub.com
Facebook: https://www.facebook.com/mcveighsirishpub
Brazen Head Irish Pub and Restaurant
Address:
165 East Liberty St.
Toronto, ON
M6K 3K4
Hours:
Thursday 11AM – 1AM
Friday 11AM – 2AM
Phone:
416 535 8787
Facebook: https://www.facebook.com/BrazenHeadTO/
Website: www.brazenhead.ca
DRINKS TO TRY
Cork County Bubbles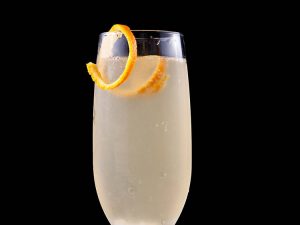 Ingredients:Cork County Bubbles (source: timeout)
1 oz Irish whiskey, preferably Jameson 12 Year Old Special Reserve
¼ oz Yellow Chartreuse
½ oz fresh lemon juice
1½ tsp honey syrup
1 oz chilled champagne
1 lemon twist
Directions:
Pour the whiskey, Chartreuse, lemon juice and honey syrup into an ice-filled cocktail shaker and shake well. Strain into a frosty champagne flute, top with champagne and add a lemon twist for garnish.
(source: timeout)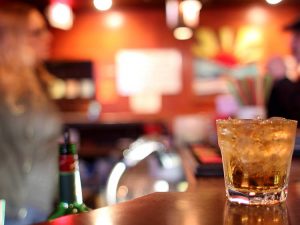 The Bitter Sweet
Ingredients:
1½ oz whiskey, preferably Jameson Caskmates
1 oz Campari
1 oz pink grapefruit juice
3 oz Belgian white beer
Directions:
Pour all ingredients into a chilled highball glass over ice and stir slowly with a bar spoon to combine.
(source: timeout)
Blarney Stone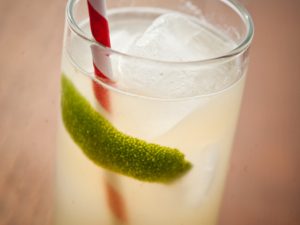 Ingredients:
2 ounces Irish whiskey
1 ounce freshly squeezed lime juice, from about two limes
Ginger beer, chilled
Garnish: lime twist
Directions:
Add whiskey and lime juice to a cocktail shaker and fill with ice. Shake until well chilled, about 15 seconds. Strain into an ice-filled highball glass. Top with ginger beer and garnish with lime twist.
(source: seriouseats)
Water
Ingredients:
Water (as much as possible)
Directions:
Get water. Drink it. Repeat.
WHAT TO WATCH OUT FOR
Bad vibes at the bar:
St. Patrick's Day is a great excuse to get together with your friends and family, to drink, and to merrily embarrass yourself in a very public and very memorable way. For obvious reasons, it can also bring out the worst in people. The fact is, if you leave your home tomorrow, you will almost certainly have to deal with some less-than-charming people. To mitigate the risk of those people ruining your night, we strongly urge you NOT to leave your drink unattended, NOT to leave your valuables unattended, and NOT to let strangers buy you a drink.
Hydration and food intake:
A lot of booze + not enough food + not enough water = a disaster waiting to happen. Make sure to eat well and drink a lot of water if you're planning to spend a good part of tomorrow drinking.
Safe transportation:
Driving while intoxicated is dumb, careless, and extremely dangerous. For the sake of everyone on the road tomorrow, make safe and trustworthy travel arrangements beforehand. Halton police will be conducting RIDE checks tomorrow night and will be on the lookout for impaired drivers (for information on that, see here).