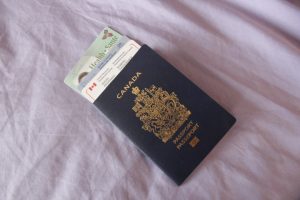 By Nicole Percy and Alysha Van Egmond
Progress has been made in the transgender rights movement with regards to the case of scrubbing identity markers from government-issued identification. This began when 32-year old Christin Milloy filed a human rights complaint against Employment and Social Development Canada (who oversees the SIN register) for requiring either male or female gender specification on identity cards. The case was settled on Wednesday with the federal government now reviewing how it collects and uses gender information for assessment. As a result of Milloy's complaint to the Canadian Human Rights Commission, ESDC stopped requesting documentation to change sex/gender designations in the Social Insurance Number register. In addition, pending the completion of this government-wide review, EDSC will amend its "client-facing" documents (those which would be required to be shown to others) and its procedures so that providing sex/gender information is optional, and there are at least three options (male/female/3rd option) are available for completion of any sex/gender question.
"From a personal standpoint, [scrubbing gender markers from government ID] is important because my gender is my business."
From a logistical standpoint, it's important because right now too many people confuse sex assigned at birth with gender. From a security standpoint, it's important because having gender on an ID doesn't help in ID-ing people, and may actually hurt [them] because it leads people to make assumptions," says Na Med Tawny, a trans non-binary person. Tawny has successfully changed gender markers on government-issued ID.  "Thus far I haven't encountered any complications other than government bureaucracy. I'm expecting changing my [driver's license] to an 'x' (which is still a gender marker, but it's a step in the right direction) will be more complicated, depending on what 'proof' the government needs. Thankfully, I have a supportive doctor." Tawny is referring to the current requirement of a letter from a doctor or psychologist proclaiming treatment and deeming the changing of gender marker on the license to be appropriate.  Currently, some provincial governments (such as Ontario) have proposed adding an "X" option to identity documents (for example, driver's licenses.) However, the Gender-Free ID coalition argues that this third option would "put a target on the forehead" of people who are gender-diverse.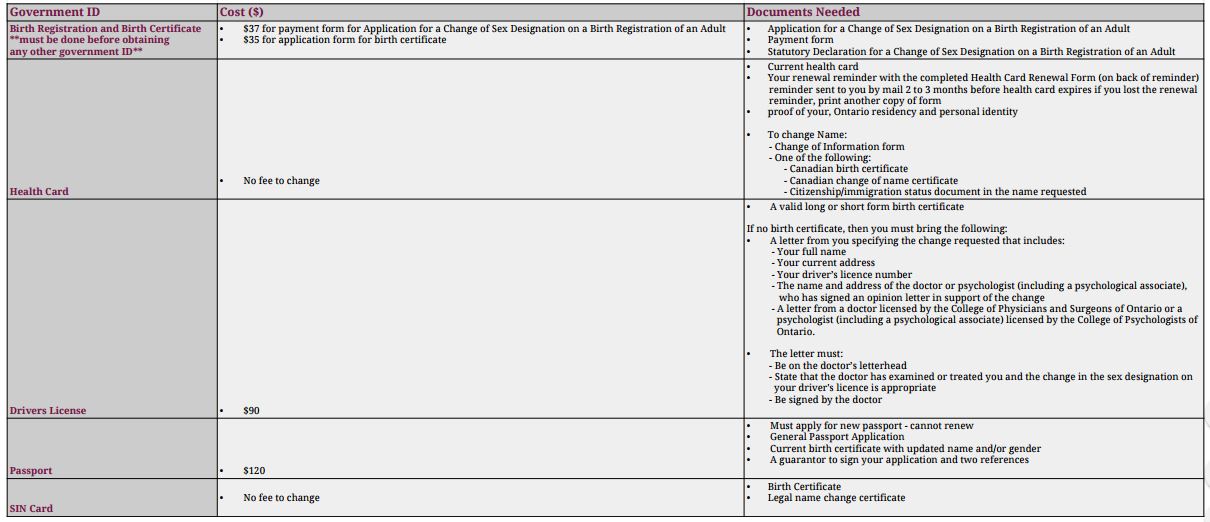 "I think that having government issued ID requiring gender markers is regressive and backwards. I think that, in time, it will come to be looked at the same way that we now look at old ID that listed somebody's race." Tawny concluded.
Gender is a private matter
This notion was reflected by Chief Commissioner of the Canadian Human Rights Commission Marie-Claude Landry in a joint-news release on Wednesday concerning the settlement:
"The Government should treat a person's gender with the same degree of privacy and respect as other markers of identity, such as race, religion, or sexual orientation," she said.
"What it comes down to is the ability for people to choose how they define themselves and under what circumstances.  There is nothing more unique or personal than our identity and gender." Barbara findlay, Christin Milloy's lawyer, stated that it would be a "world first" for the Canadian government to "proceed to review all of its gender practices." Indeed, the decision has been heralded as a step in the direction of progress by both supporters of transgender activists as well as members of the Canadian Human Rights Commission; yet some are hesitant to celebrate.
"It is revolutionary and a huge step forward for Intersex/Trans activism that the government has decided to remove gender-markers, but there are other easily overlooked issues that people don't think about. Will this change the way medical personnel assign sex at birth? Hospitals to this day still encourage, and sometimes force sexual "normalization" surgeries on intersex newborns. The lack of a gender marker on a birth certificate may change that, but one can only be so hopeful," says Lily G, a social activist.
"What the government needs is not only to stop forcing genders on paper and IDs, but stops forcing them on people altogether."
EDSC acknowledged that personally-identifiable sex and gender information can only be collected if there are "legitimate purposes" for doing so, although the exact definition of what a "legitimate purpose" has been left undefined for the time being.
Gender-marker timeline