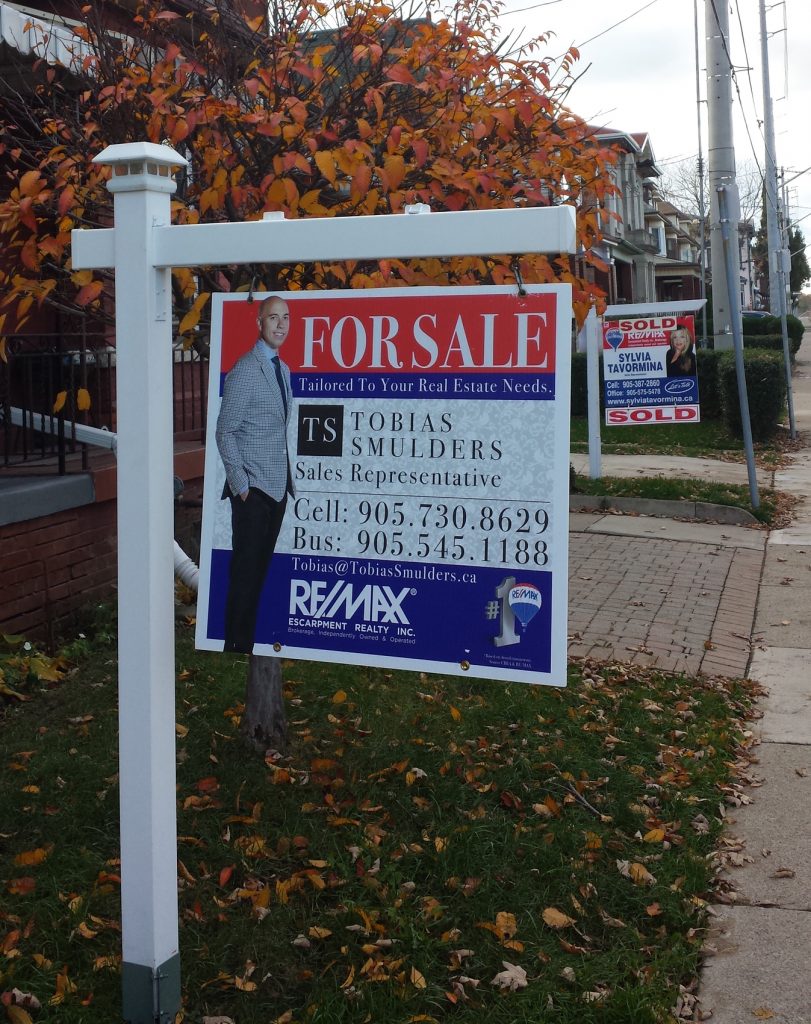 Hamilton-A report published last week by the Canada Mortgage and Housing Corporation revealed what Hamiltonians already know- the city's housing market is overvalued and problematic.
https://www.cmhc-schl.gc.ca/odpub/esub/68609/68609_2016_Q04.pdf?fr=1478308247194
The CHMC points to out of towners from Toronto, where the average housing price is over $200, 000 dollars higher than Hamilton's, as the driving force in increasing Hamilton's real estate prices and making it harder for locals to keep up.
Many of these Toronto exports are millennials attracted to Hamilton because of its relatively affordable housing and budding arts scene.
"That's what I see a lot of, thirty-something creative artsy types and they can't afford the dream in Toronto at thirty so they're like, 'I want to have a kid, I really want to have a family, have a yard,'" said Emma Farrauto, real estate agent for Realty Network: 100 Inc., located in Hamilton.
These "creative artsy types" are playing a role in the renaissance of the Hamilton downtown but outbidding locals who are forced to relocate.
Millennials Making Hamilton Great Again
The revitalization that Hamilton has experienced in recent years is due in large part to this migration of millennials from Toronto.
What were previously crumbling and abandoned buildings are now being converted into art studios, restaurants, and trendy boutiques, symbols of the role that these young imports are playing in the city's transition from declining manufacturing town to a thriving artistic community.
"Those areas in Hamilton have been dormant for decades and to see property valuations increasing in those areas is a good news story," said Richard Allen, Director of The Renew Hamilton Project, a Hamilton Chamber of Commerce initiative that focuses on rebuilding Hamilton's city core to attract investment into the city.
"They [Toronto buyers] are salt of the earth, artsy people and I love that because I think it just supports the grassroots movement that's happening in Hamilton in the arts scene, and just making it that much stronger and vibrant," said Farrauto.
[soundcloud url="https://api.soundcloud.com/tracks/292653647?secret_token=s-f7Kdb" params="auto_play=false&hide_related=false&show_comments=true&show_user=true&show_reposts=false&visual=true" width="100%" height="450″ iframe="true" /]
Relocation, Relocation, Relocation
MAP OF AVERAGE HOUSING PRICES IN HAMILTON AREAS
"You've got a segment in that generation that is really into edgy neighbourhoods. It's cheaper, they are going to settle there. That in itself is not wrong, brings new life to the area. But, it displaces other people and that's a negative dimension," said Dr. Pierre Filion, Professor of urban planning at the University of Waterloo.
The migrant millennials are revitalizing the Hamilton arts scene but at a heavy price for residents who are forced to look to cheaper cities such as Brantford and St. Catharines if they want to be able to own a home.
The situation is far more bleak for locals who cannot afford to move. For example, for individuals who are living on social assistance:
The city has made strides in attempting to tackle the issue this year through initiatives such as the Housing & Homelessness Plan, a 10-year program that aims to ensure that everyone in Hamilton has a home.
However, Allan Whittle, Director of Community Relations and Planning for Good Shepard Hamilton, feels that the government response has been up until this point "very slow and not nearly enough."
"Hamilton has a target of providing 300 affordable housing units a year and it probably hasn't built that many in five years," said Whittle.
The overvaluation in housing prices has increased the use of emergency shelters in Hamilton over the past two years to the point that shelters are usually operating at capacity and forced to turn people away.
"Sometimes it's possible that they may be able to stay another night with friends, family, somebody they know. In some situations, we actually let them sit in a chair overnight, and sometimes, you just don't know where they go," said Whittle.
The Trend Continues
The greater trend of overvaluation occurring in Toronto means that residents will to continue feel the burn of an overheated market for at least the next two years warns the CHMC.
"I don't see the market slowing. I think the buying power is not coming from people in Hamilton. It's coming from a greater force known to us, Toronto. They just see the relative value, it's like they're saving $400 000," said Farrauto.
However, history often repeats itself. Just as the housing bubble in Toronto burst in the 1980's, any number of factors could affect the upward trend in prices in Hamilton.
"You will hear this a lot in real estate…nobody has a crystal ball," said Farrauto.
"Anybody [realtor] who has a bit of sense will say 'I don't know,' because President Obama could be shot tomorrow and then the market could fall and the sky is falling at that point so we don't actually know. Nobody should know, because we don't know."