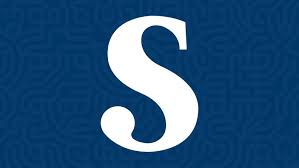 Sheridan College is recognized as one of the most prestigious creative arts school with programs including Animation, Craft and Design, Illustrations and Photography – just to name a few.
In recognition of this creativity, Sheridan students enrolled in the Visual Merchandising Arts program displayed their talents with a merchandise showcase they creatively designed.
The students' goal was to create window installations using merchandising principles and elements of design.
 " This window must effectively support the product brand image"
The brands displayed in the showcase included the prestigious Chanel, Kate Spade, Aldo shoes, Aldo Accessories, Ray Bans, Betsey, Converse shoes and makeup company Maybelline.
These students are being exposed to principles and learning outcomes that will prepare them  for the working industries including, but not limited to:
home staging,
merchandising coordinator
special events planner
window display artists
Suzie Watson's Slidely by Slidely Slideshow
Video courtesy of Youtube