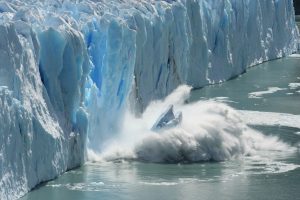 As the world prepares for the 2014 Games in Sochi, a study from the University of Waterloo and Austria's MCI Management Centre is warning of trouble ahead for the Winter Olympics.
The study predicts that 11 of 19 cities that have hosted the winter games would not be suitable venues if climate change continues.
The study projected data to predict whether past host cities will remain cold enough to host future winter events. All of the scenarios in the study predicted a decrease in the number of suitable hosts.
Climatic suitability
The study compared current and predicted suitability for 19 cities which have previously hosted the Winter Games. With projected increases in temperature due to global warming, fewer cities will be cold enough to host the winter sporting event.
In a low-emission scenario, 11 of the 19 previous host cities were predicted to be either climatically risky or unsuitable for hosting Winter Games in the 2080s. In a high-emission scenario, only six cities remain suitable for hosting by that time.
This interactive map shows the results of a high emission scenario in the 2080s.
Determining Suitability
Many factors determine a host city's climatic suitability, but two were particularly important in determining if a city's weather would be right:
Daily minimum temperature at main competition level
Snow pack at higher events for alpine event
Threat to the Olympics
Weather is a concern to Olympic planners in many ways. Aspects of the games that could be affected by weather include:
safe and fair competition surfaces
athlete performance
preparation and venue construction
ice and snow making
outdoor opening and closing ceremonies
transportation of athletes and spectators
visibility for broadcast
Challenge for Olympic Hosts
Poor weather is one of the biggest challenges in hosting a successful event. Though early Olympics used natural snow and ice for competition, more recent games have relied on snow and ice making technology to keep things running smoothly.
Whether these technologies will be able to keep up with climate change remains in question.